The First International Pharmaceutical Compliance Congress and Best Practices Forum was held in June 2007 to bring together company compliance professionals, regulators, lawyers, and consultants working in this interesting and expanding field. The purpose was to hold a truly global conference, addressing the key issues of the day. The first international conference agenda was developed with inputs from company compliance professionals around the topics they wanted to know more about, which continues to be one of the great strengths of these conferences. The 2017 Co-Chairs and Planning Committee have designed the Congress around the themes of anti-corruption/anti-bribery compliance programs, data privacy, new marketplace, transparency, and the next generation of ethics and compliance programs.
The Congress this year features Keynote Plenary Session speakers from important organizations including the European Medicines Agency (EMA), the International Federation of Pharmaceutical Manufacturers and Associations (IFPMA), the International Organization for Standardization Anti-Bribery Project Committee (ISO 37001), the Organisation for Economic Co-operation and Development (OECD), Transparency International, the United States Department of Justice FCPA Unit and the United States Federal Bureau of Investigations International Corruption Squad. The Mini Summit panels include experts working within the pharmaceutical and medical device companies as well as legal counsel and consultants who will discuss the practical implementation of compliance control measures.
Over the years, the International Congresses have been held in Berlin (2010), Brussels (2007, 2015), Budapest (2012), Dubai (2014), Istanbul (2011), Madrid (2013), Paris (2008), Rome (2009) and Warsaw (2016). In 2017, we are pleased to hold the Eleventh International Pharmaceutical Compliance Congress and Best Practices Forum in Lisbon, Portugal with the local partnership of APIFARMA, Portuguese Association of the Pharmaceutical Industry, and regional partnership of EFPIA (The European Federation of Pharmaceutical Industries and Associations). The Congress sponsor remains The International Society of Healthcare Ethics and Compliance Professionals (ETHICS) with the Pharmaceutical Compliance Forum (PCF) as a co-sponsor
WHO SHOULD ATTEND


Site Management Organizations

Clinical Research Organizations

Management Companies

Wholesale, Retail, Mail Order and Internet Pharmacies

Health Care Regulators and Policy Makers

Pharmaceutical and Health Care Executives and Board Members

Regulatory and Compliance Professionals

Medical Directors

Physicians and Other Health Care Professionals

Pharmacists

Food and Drug Law Attorneys

Health Care Attorneys and In-house Counsel


Compliance Officers

Privacy Officers

Ethics Officers and Corporate Social Responsibility Personnel

Pharmaceutical Consultants

Investment Bankers

Venture Capitalists

Health Services Researchers and Academics

Auditors

Promotion Signatories/Approvers

Risk Management Personnel

Governmental Policy Makers and Regulators
SPONSOR: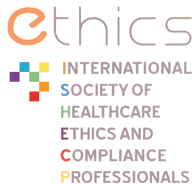 INTERNATIONAL SOCIETY OF HEALTHCARE ETHICS AND COMPLIANCE PROFESSIONALS (ETHICS) is a new professional Society established in 2012 currently comprised of around 50 members, all active in major pharma and medical device companies. ETHICS intends to become the reference professional society for ethics and compliance practitioners in the healthcare sector with the ultimate goal to contributing to the professional development of individuals and the success of ethics and compliance organizations.
CO-SPONSOR:

THE PHARMACEUTICAL COMPLIANCE FORUM (PCF) is a coalition of senior compliance professionals and legal counsel from more than 60 of the largest researchbased pharmaceutical manufacturers. The PCF was founded in early-1999 by compliance professionals from the pharmaceutical industry to promote effective corporate compliance programs. The members meet twice a year, for two days, focusing on open and informal sharing of compliance information, best practices, and current developments in the field, and sponsors a three-day compliance congress each Fall.